---
---
AstroImageJ
ImageJ for Astronomy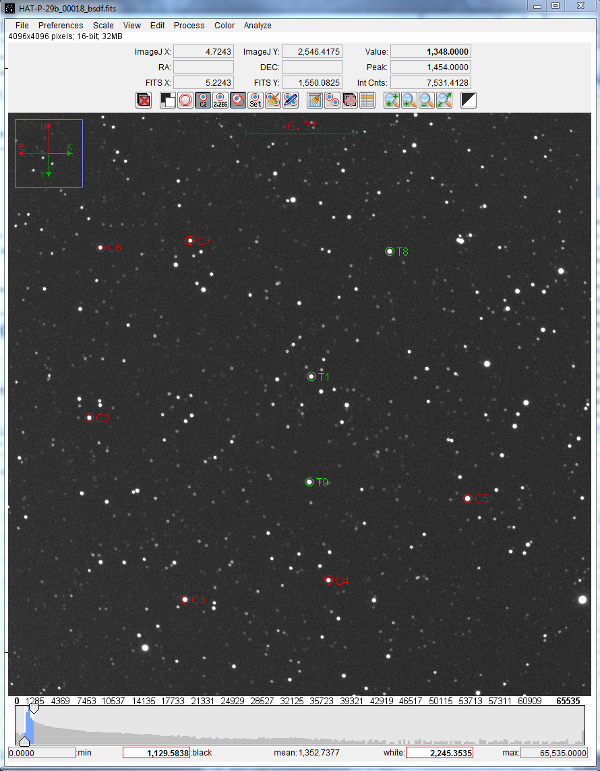 Click for screenshots of AstroImageJ in use
---

Version 2.1.0 with many new features, including built-in AstroCC, is now available. Download and use Help->Update to install the latest version and features after download.

AstroImageJ (AIJ) ...

Runs on Linux, Windows and Mac OS
Provides an interactive interface similar to ds9
Reads and writes FITS images with standard headers
Displays astronomical coordinates for images with WCS
Offers flat field, scaled dark, and non-linearity processing
Includes tools for precision photometry that can be used during real-time data acquisition
Supports photometry for developing color-magnitude data
Exports analyses formatted as spreadsheets
Creates color images and with native ImageJ processing power


Comments, requests for help and new features, and bug reports should be posted to the AstroImageJ Forum.



AstroImageJ is ImageJ with astronomy plugins and macros installed. It includes tools based on the Göttingen ImageJ astronomical resources with additions we find useful. Because it was necessary to modify the original ImageJ code to enable some of these features, this package should be installed in its entirety.



---
---

---

Last update: March 19, 2014
kielkopf at louisville dot edu