---
---
CDK700 at Mt. Kent Photo Gallery
---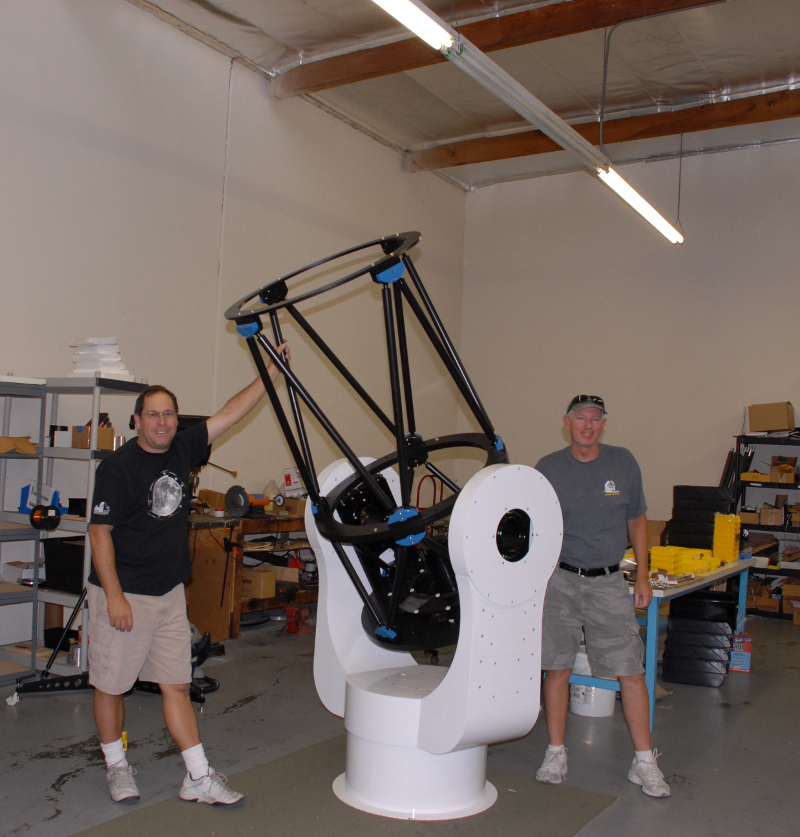 Rick Hedrick (left) and Joe Haberman (right) with an early prototype at the Planewave factory in September 2009.
---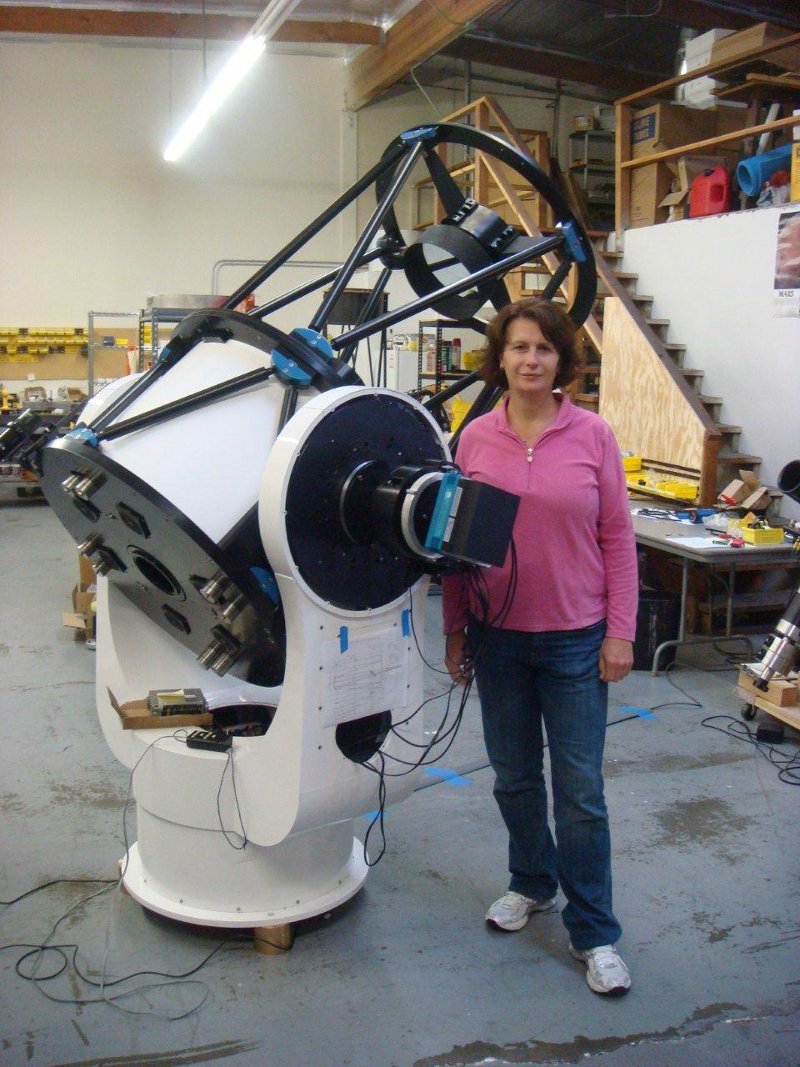 Karen Collins at the Planewave factory on October 7, 2010.
---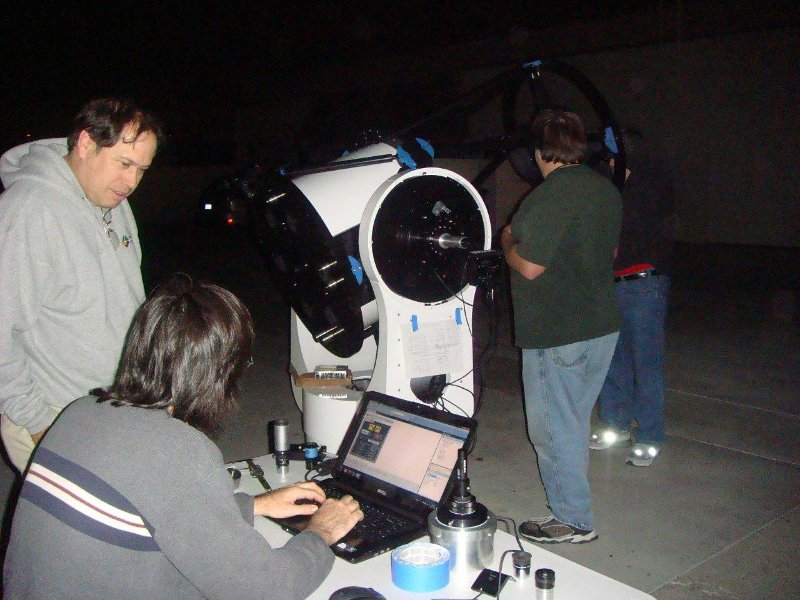 Rick Hedrick testing the CDK700 on October 8, 2010.
---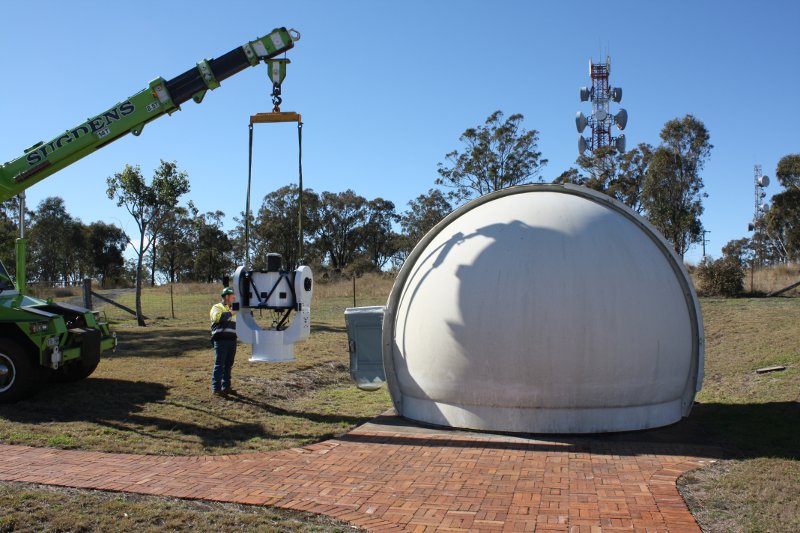 The finished telescope was delivered by air freight from California to Toowoomba in July 2013, and then to the mountain by truck. A crane lifted the mount with the lower truss, including the primary mirror, into the dome.
---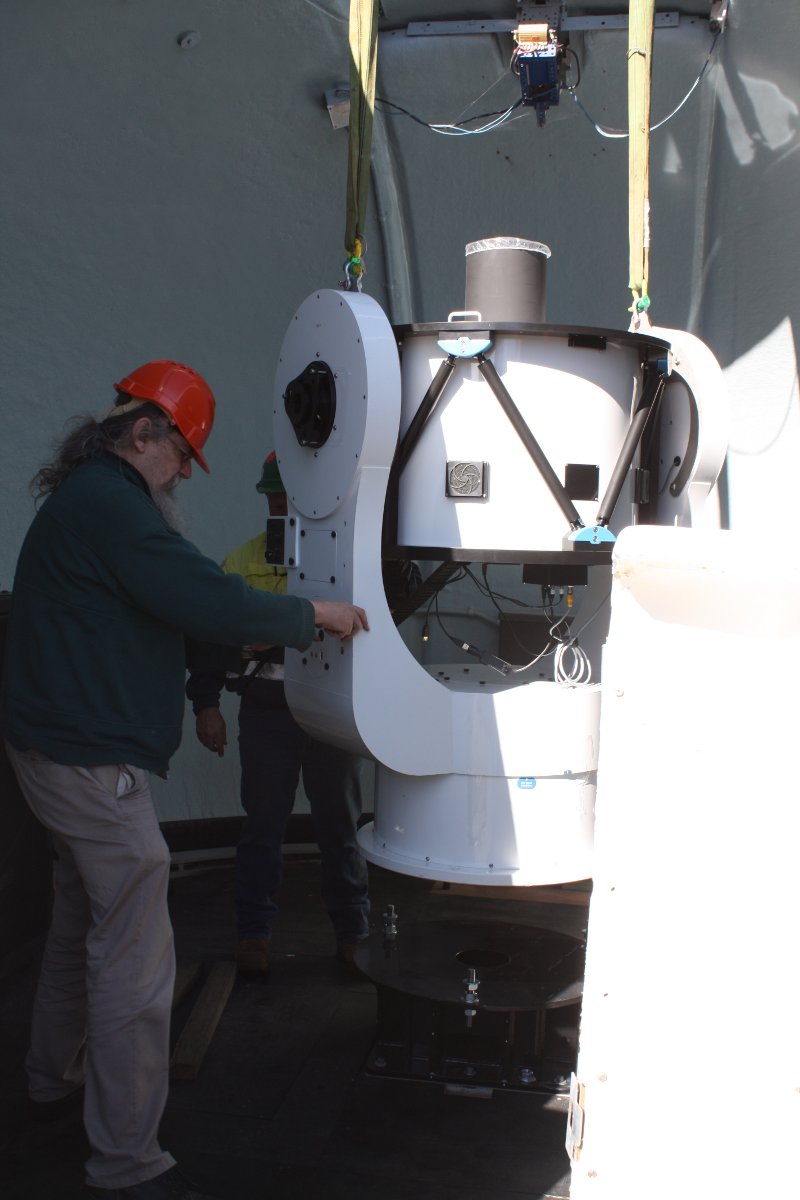 The crane was guided by Rhodes Hart to place the mount on a base that had been previously installed in the dome.
---
The upper truss was aligned and attached.
---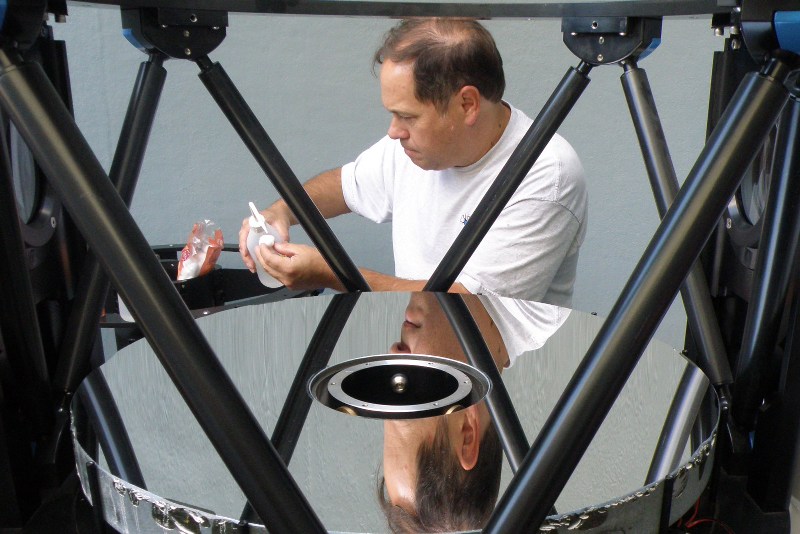 Rick Hedrick prepared the primary mirror in August.
---
The telescope is seen settled in its new Queensland home in August 2013.
---
Rhodes Hart supervised the telescope move into a new dome in April 2015.
---
The upper truss was lowered into the new dome and reattached to the optical assembly and fork mount.
---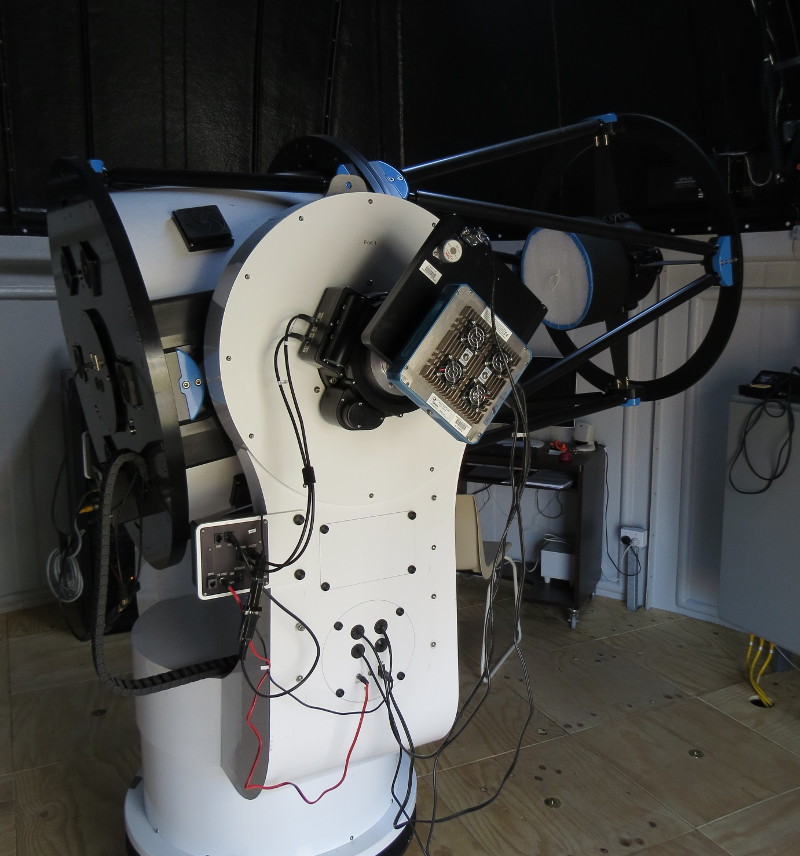 With cameras installed, the telescope was returned to operation in September 2015.

---

Last update: April 25, 2016
kielkopf at louisville dot edu