---
---
Walter Lee Moore
1898 - 1989
---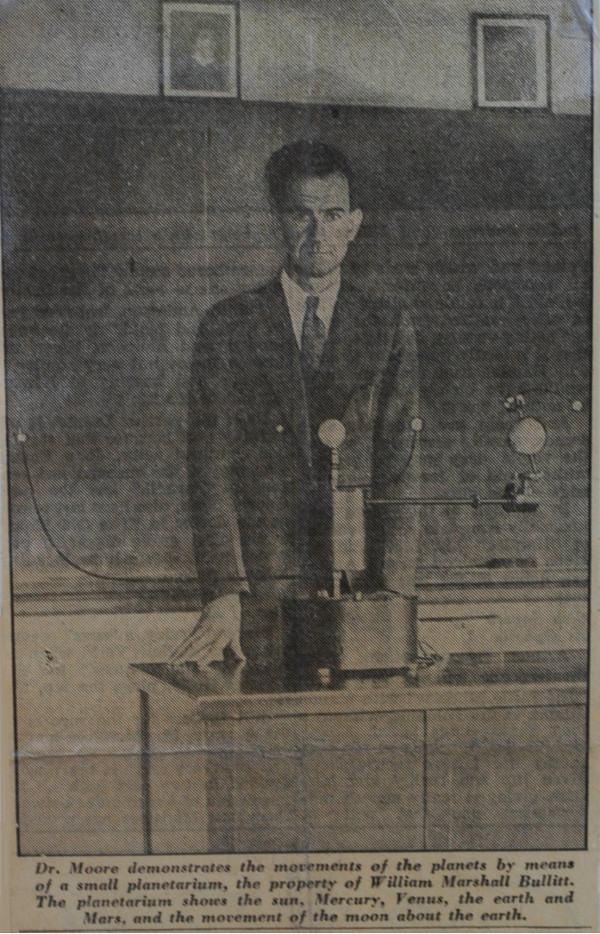 Dr. Moore gave public lectures about astronomy in 1936 and the ticket sales netted about $400, enough to purchase the Pyrex mirror blank from Corning that became the mirror of the original "Star Lane" Louisville Astronomical Society telescope.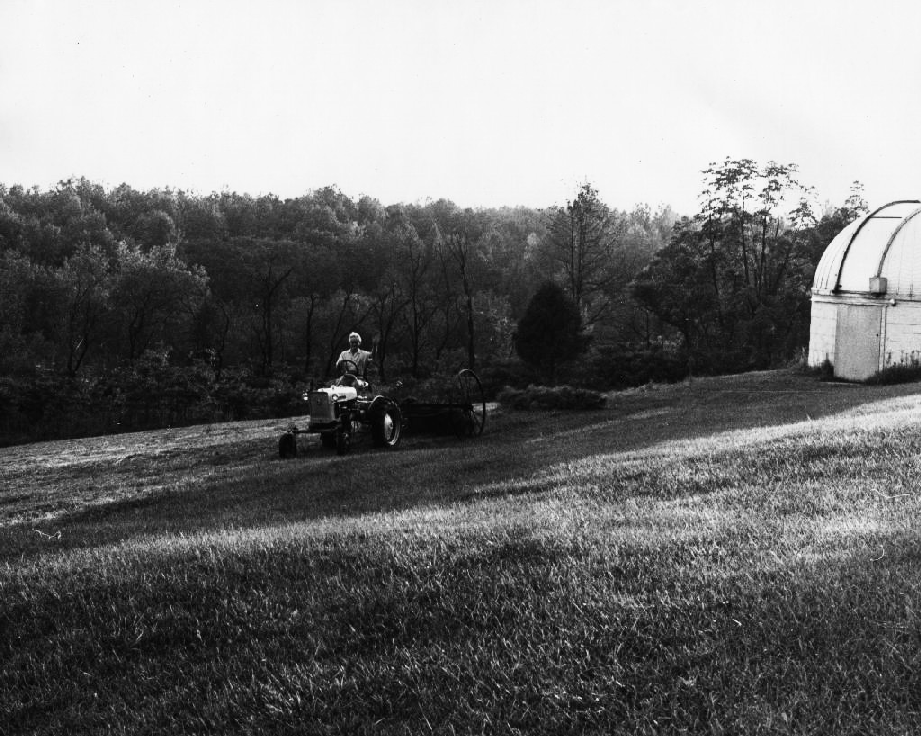 This photograph of Dr. Moore was taken at the Star Lane Observatory in 1972, just before the 52 cm telescope was removed to be rebuilt and installed at Moore Observatory. Dr. Moore's home was on the hill above this site, and here he is raking hay with his favorite Cub tractor.
---
An oral history of his life was recorded at the University of Louisville in December 1981 is available here through the Creative Commons License.
Audio files. Select the mp3 files for quicker download times.

---

Last update: May 4, 2020
kielkopf at louisville dot edu