---
---
Moore Observatory
Meade 16-Inch Schmidt Cassegrain Telescope
---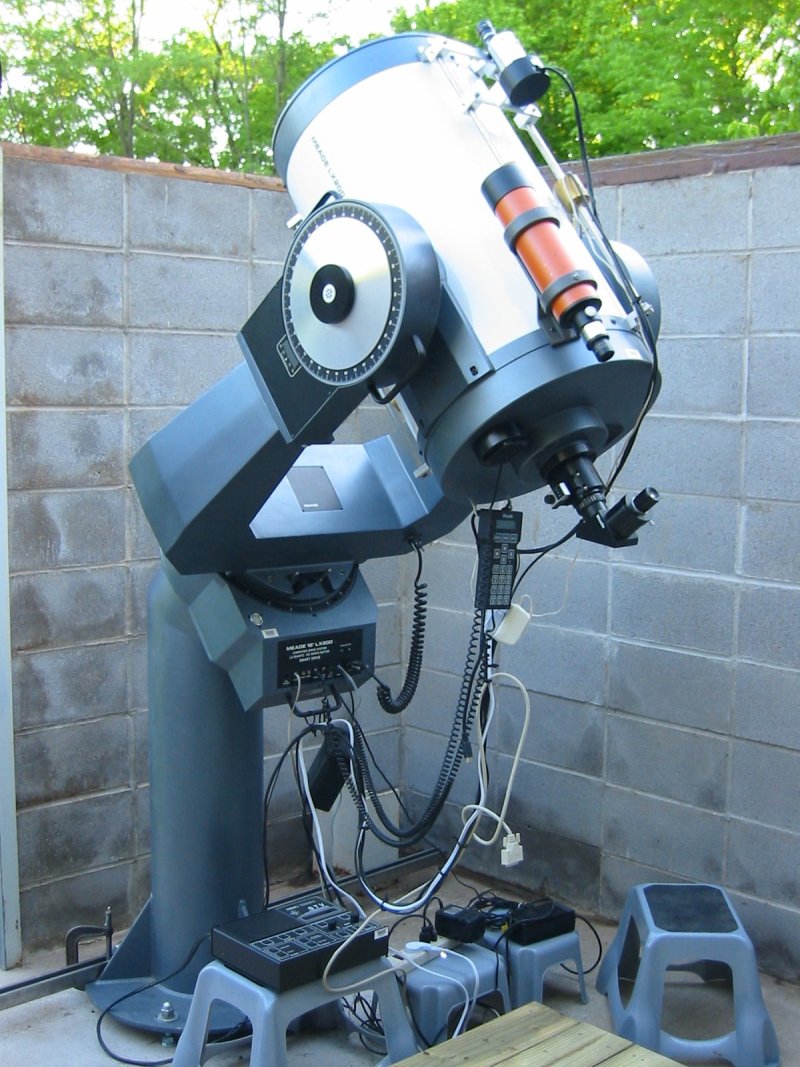 Click to see this telescope in use at Curby.




The Meade 16-inch Schmidt Cassegrain was available for students to use at Moore Observatory from 2004 until it was replaced by a CDK125 on a Paramount in 2015. At its best for visual observing, it was equipped with an SBIG ST9 CCD camera and ST10 filterwheel for training in astronomical photometry and color imaging. An STV autoguider provided an electronic finder field and simplified long exposure imaging. The telescope was controlled by XmTel running on a computer in the roll roof, and could also be operated from the main building in cold weather.

This was the second telescope added to Moore Observatory after it opened in 1978 with its 20-inch Star Lane telescope. The Meade-16's predecessor was an 11-inch Celestron for which the roll roll enclosure was built. Later the RC Optical Systems 24-inch, and the Planewave CDK20 telescopes were added for Shared Skies and basic research, while other telescopes came and left the roll roof. The most recent additions to the observatory are the Azari RC Optical Systems 20-inch, and the Star dome TEC APO public telescope.

This 16-inch Schmidt Cassegrain telescope is now on loan to the Louisville Astronomical Society where it is available to students and visitors at Curby Observatory.









Last update: December 15, 2019
kielkopf@louisville.edu